About Dr. Maryam Eslami
Doctor and Ph.D in Genetics
University faculty member
Regenerative medicine fellowship from Harvard University, USA
Member of the International Center for Person-Centered approach Medicine in Dusseldorf, Germany, and an Educational Research Associate of the center in Iran
Member of the American Society of Genetic Counseling
Supervisor of a Ph.D thesis at Harvard University in the USA
Chief of Genetics Department and Head of Applied Biotechnology Research Center in Tehran Islamic Azad University of Medical Sciences
Gold medal and the title of the best invention and the best woman inventor of 2008 by the United Nations World Intellectual Property Organization (WIPO).
Executive Director and keynote Lecturer of the 2019 Person-Centered approach of Medicine Symposium and Summer School of the International Center for Person-Centered approach Medicine Dusseldorf, Germany, Academy and the German Stem Cell Society at the University of Cologne
Chairman of the 2016 International Heart Valve Disease Congress and keynote Lecturer at Cambridge University, England
Member of the Executive Committee of the 2015 American Stem Cell Therapy Congress
Panel Chairman and Invited Speaker of the 2015 China International Congress of Cell and Molecular Biology
Head of Science and Scientometrics development at Islamic Azad University
Head of Applied Biotechnology Research Center, Islamic Azad University of Medical Sciences, Tehran
Genetic counseling of Prof. Farhoud's Clinic and the Head of the Genetics department
The recipient of the title of elite and chosen woman of the year and the badge of innovation and prosperity from the supreme authority of the Islamic Republic of Iran
Member of the National Elite Foundation
Inventing and registering a device for the repair and surgery of bone diseases of the elbow (Olecranon).
Inventor of international device patents and skin scaffolding
Accepting and presenting more than 30 articles in international Conferences and Journals in America, England, Germany, Japan, Egypt, Russia and Iran since 2005
Special award, medal and badge of Tesla and diploma of honor from the country of Moldova (in the 36th international competition and exhibition in Geneva 2008)
Special award, medal and badge of Tesla and diploma of honor from Serbia, in the first international competition and exhibition of women inventors in South Korea.
Workshop and symposium instructor at the 2014 International Cell and Gene Therapy Congress in America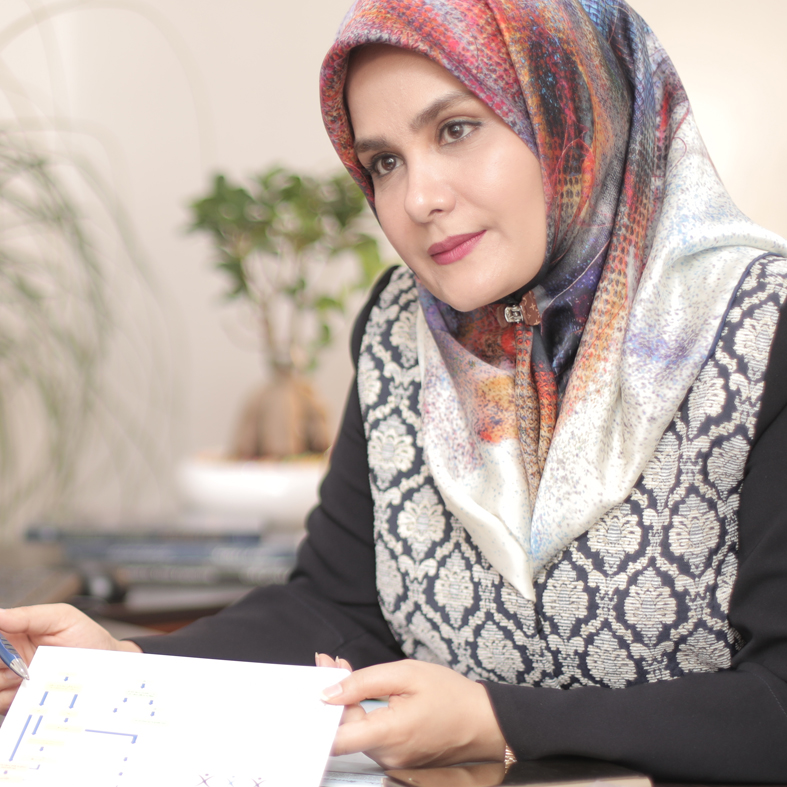 The most Important Services of Dr. Maryam Eslami :
Individual-centered genetic consultant
Marriage genetic consultant
Family marriage genetic consultant
Genetic counseling before pregnancy